Role: Game designer & Developer 
This game is part of the
Yes! Our Kids Can
Kindergarten app. Yes! Our Kids Can is a small non-profit company in San Antonio Texas, which aims to defeat generational poverty by encouraging children to do well in school and go to college. Play it on
Web
,
IOS
, or
Android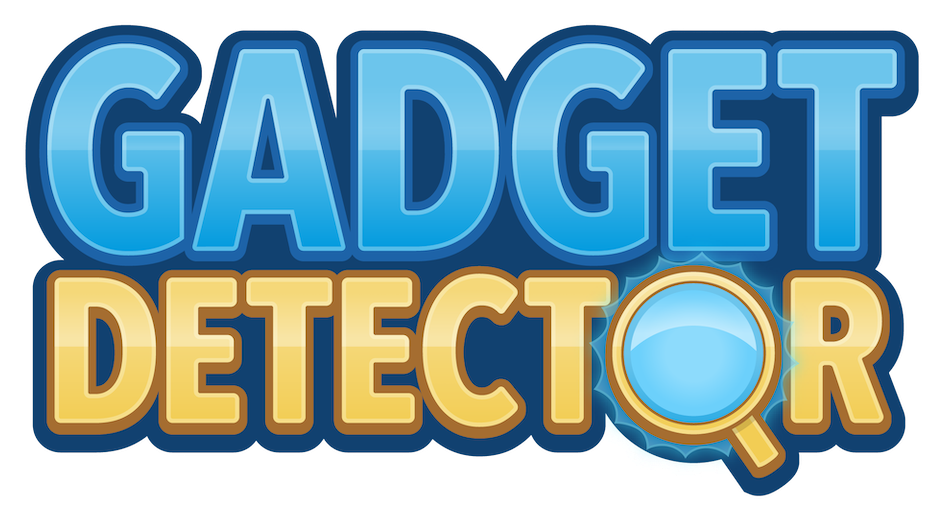 In this kindergarten game players use the gadget detector to see though objects in order to find the missing items for each profession.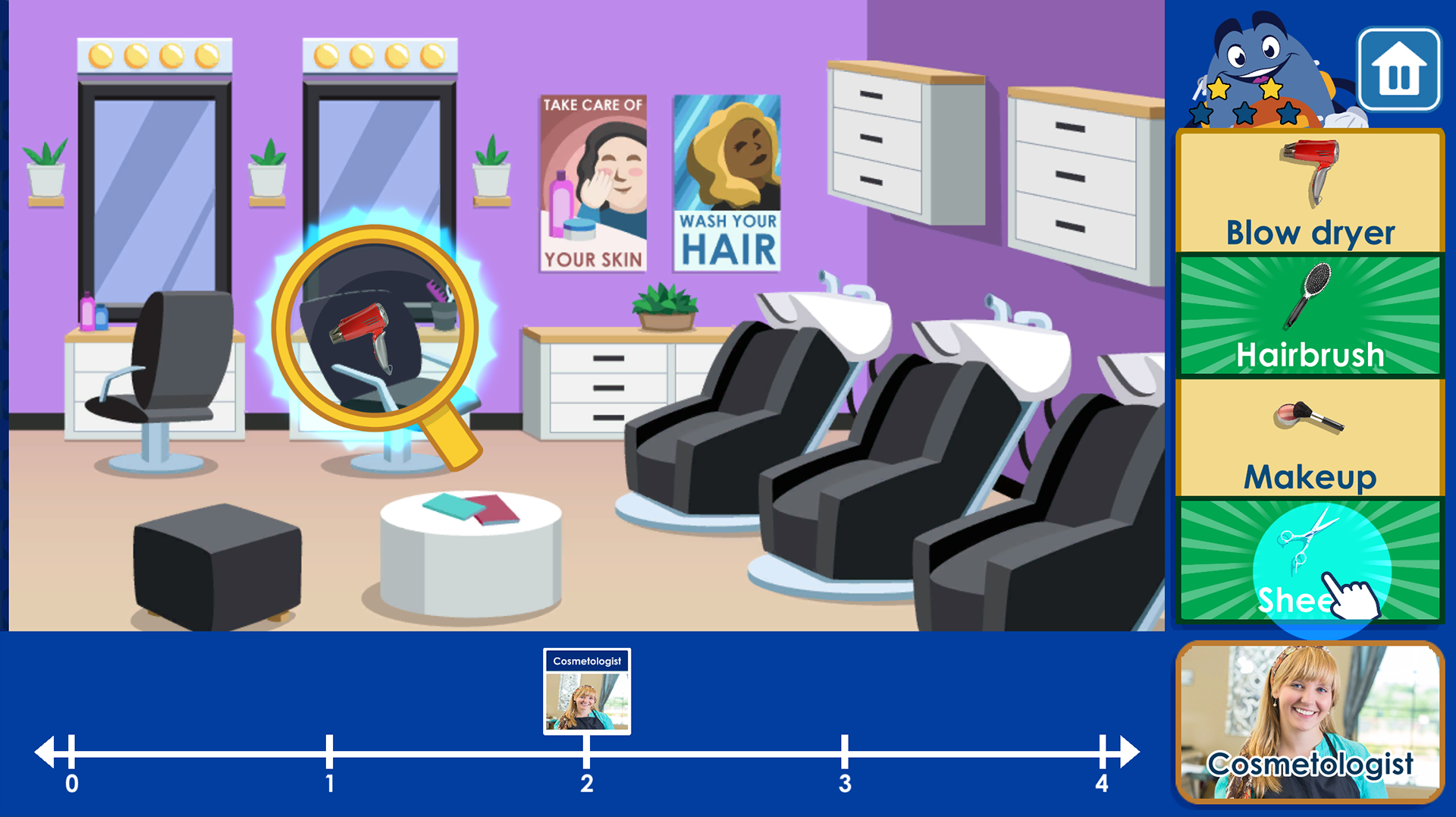 Each level is based around a different profession to encourage career recognition. Ex: In the police level the player helps the Policewoman find her handcuffs, flashlight, walkie talkie, and police badge from where they were hidden inside her police car. The backpack character Paco could be found as a bonus item.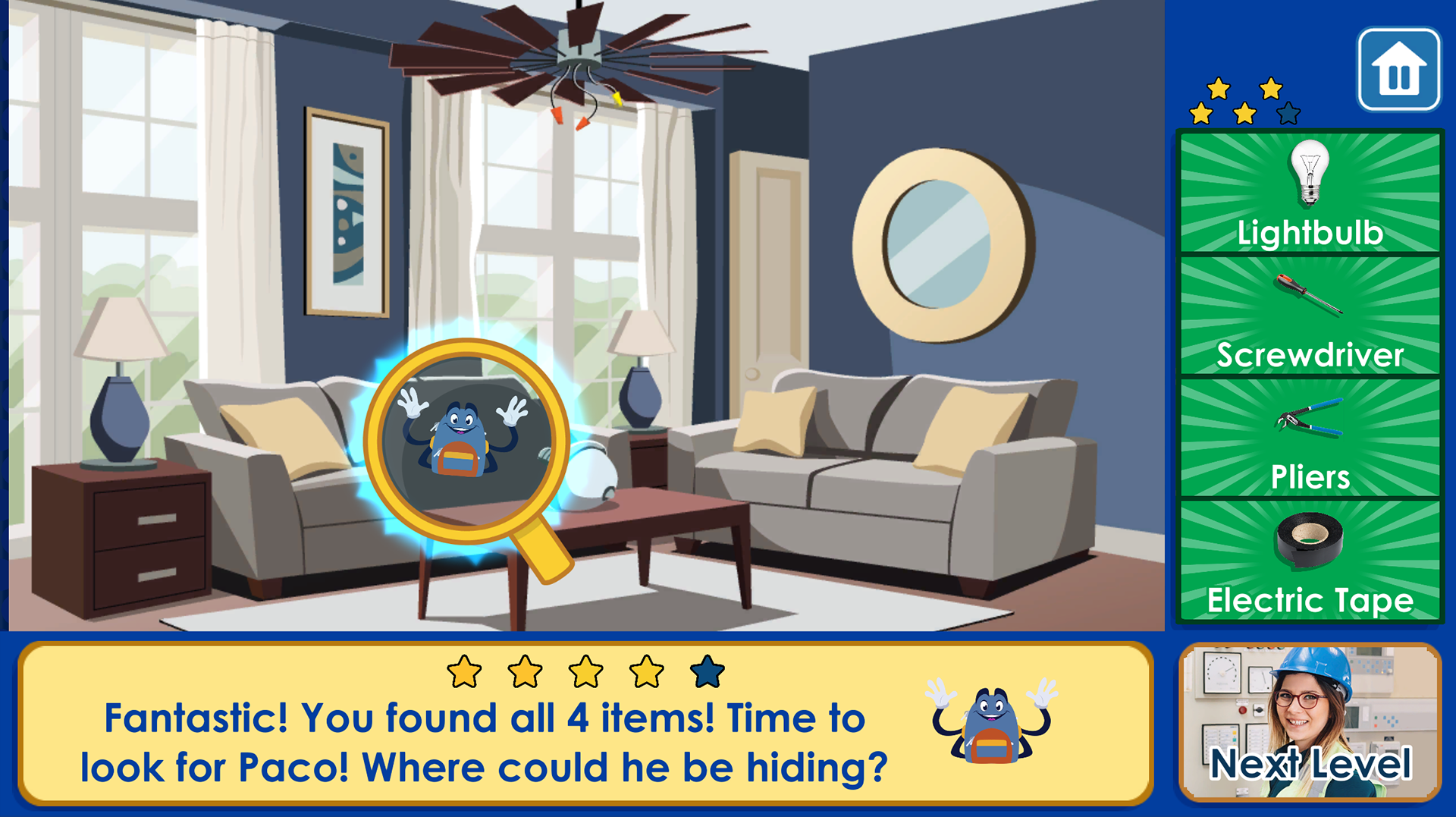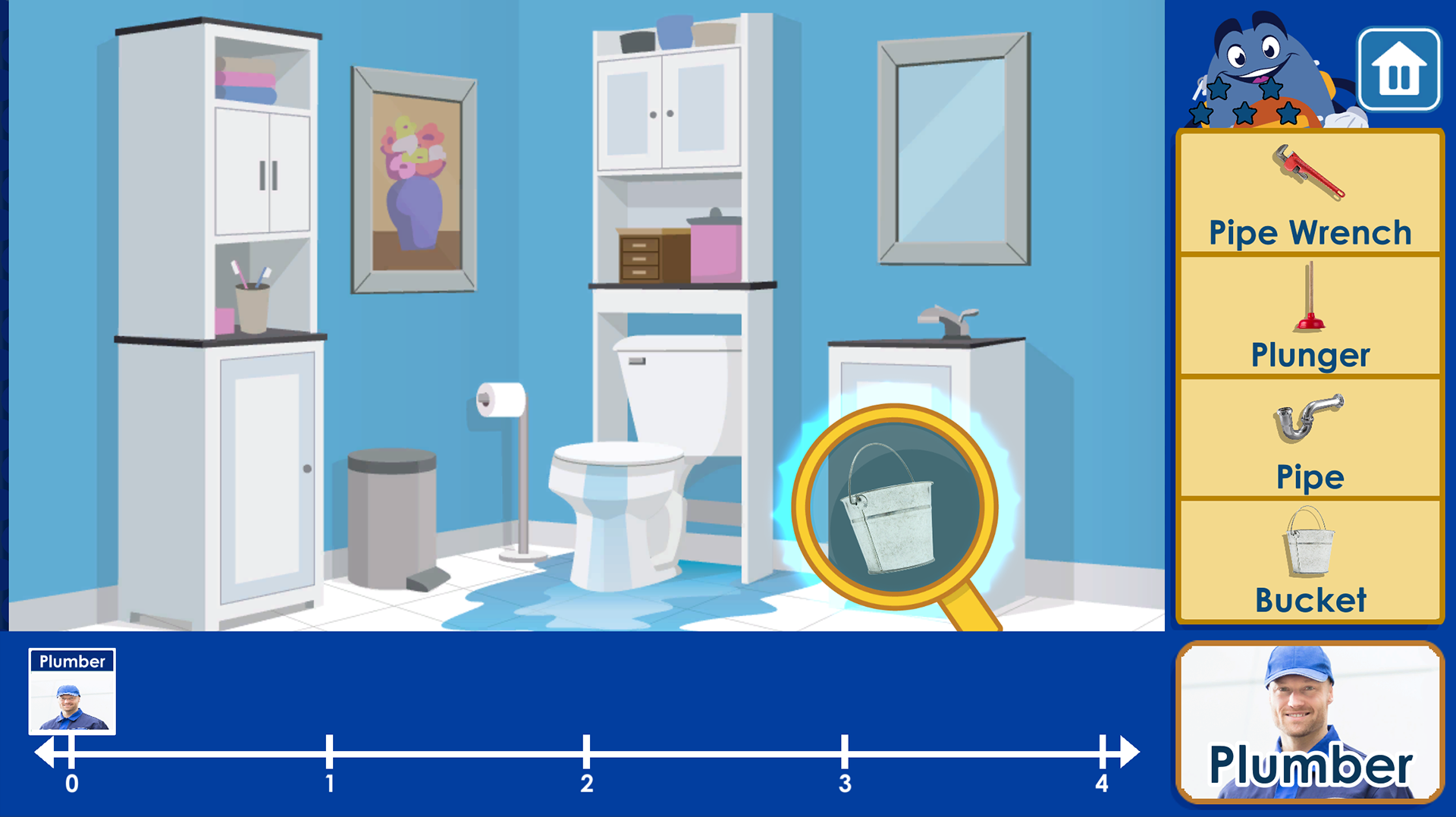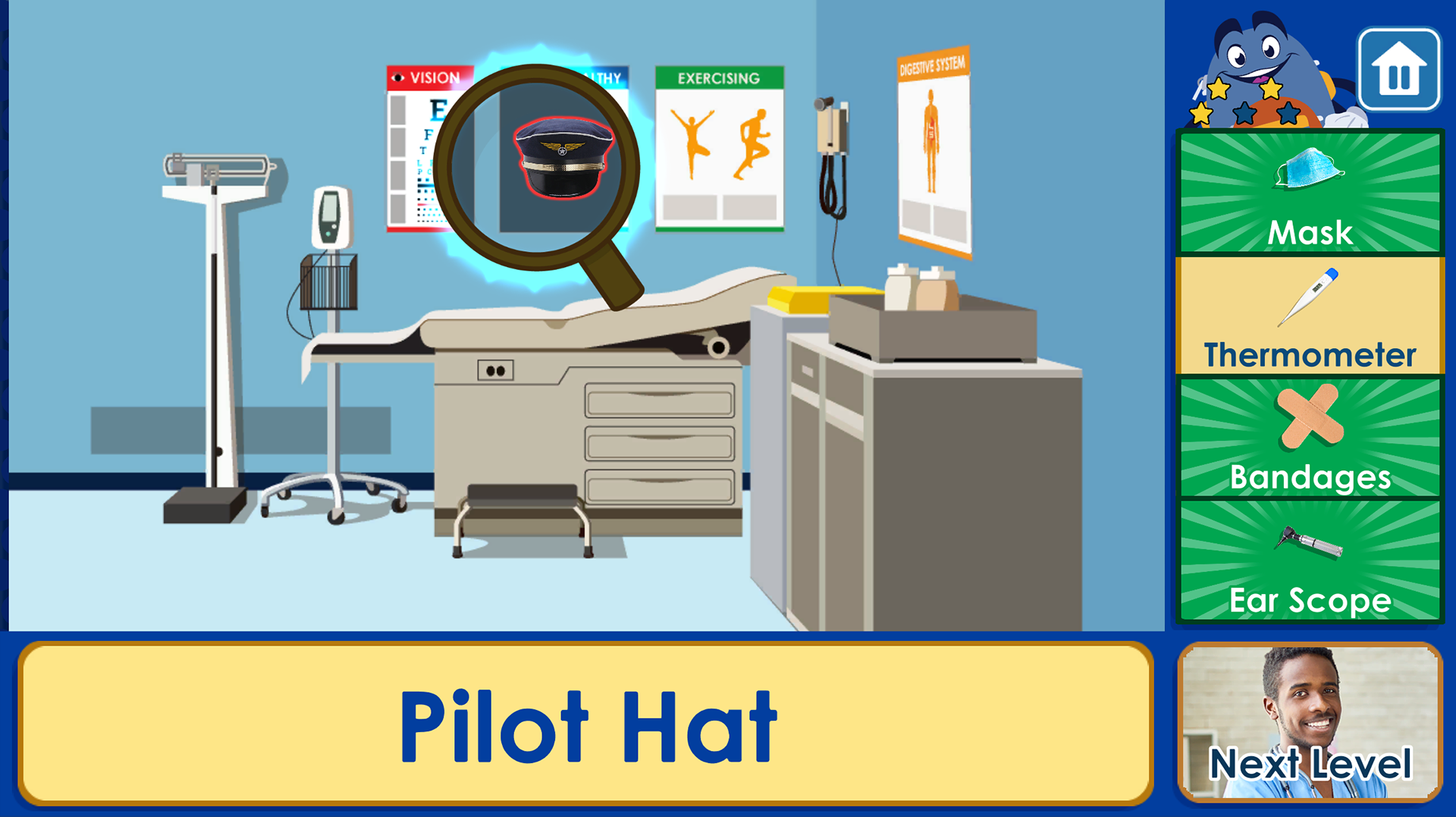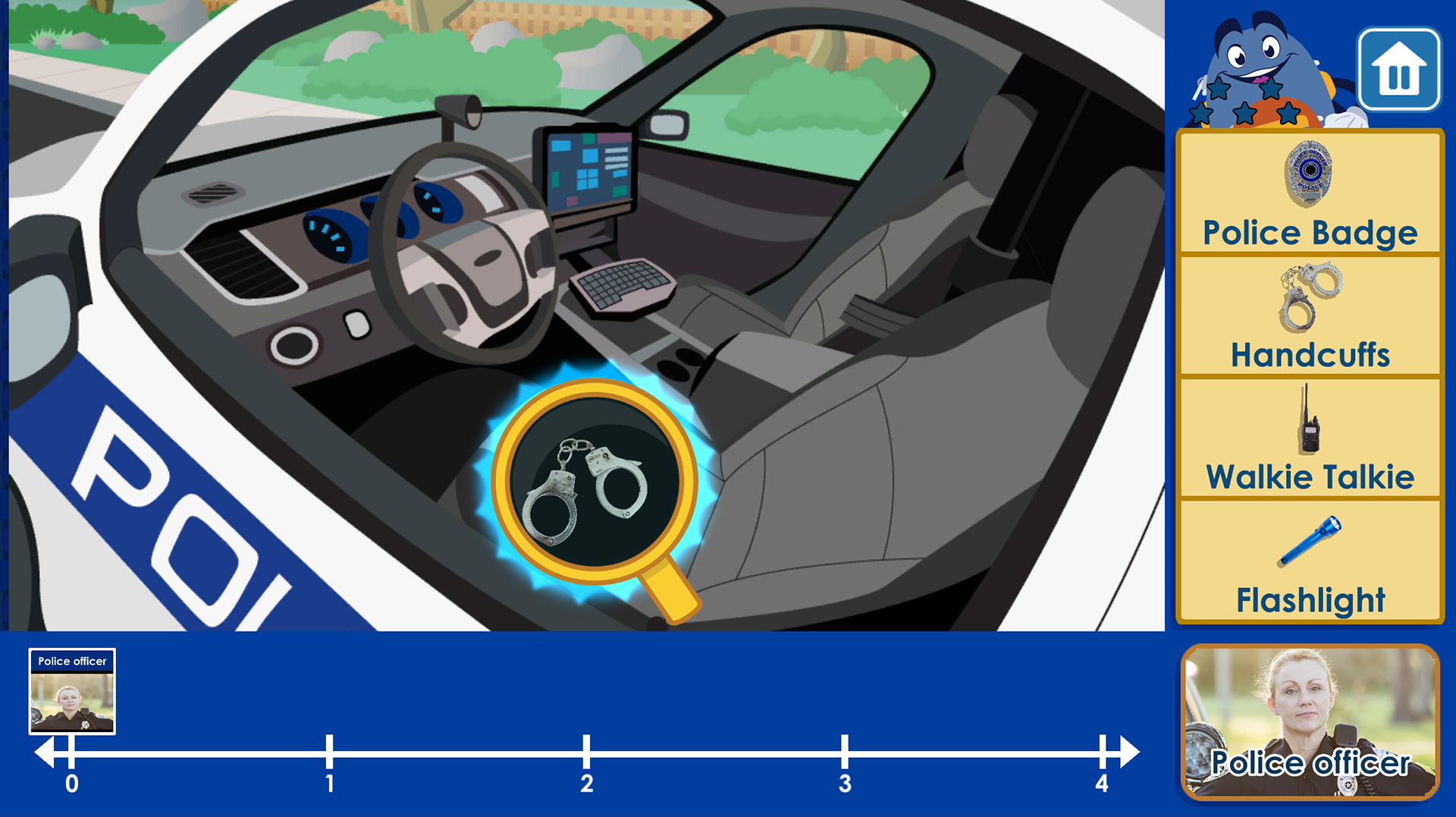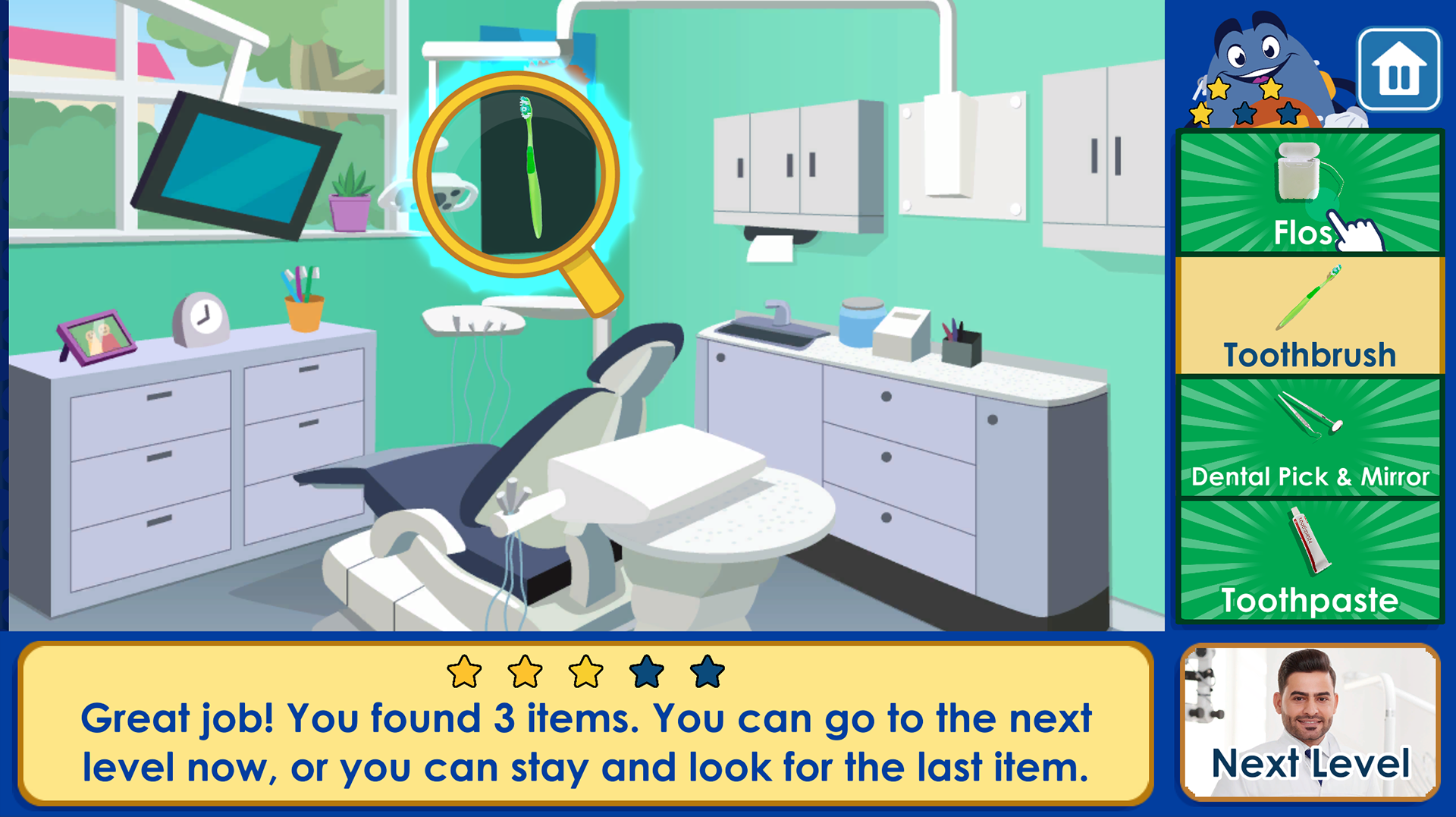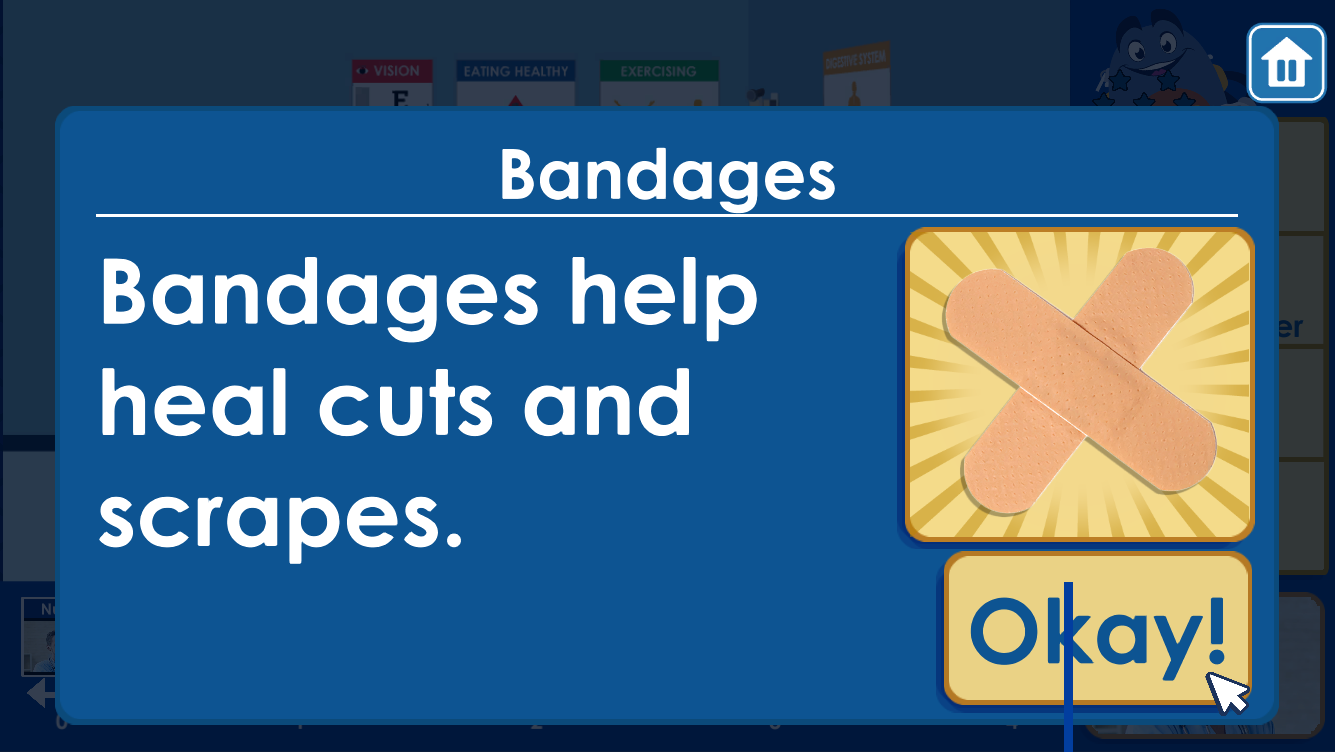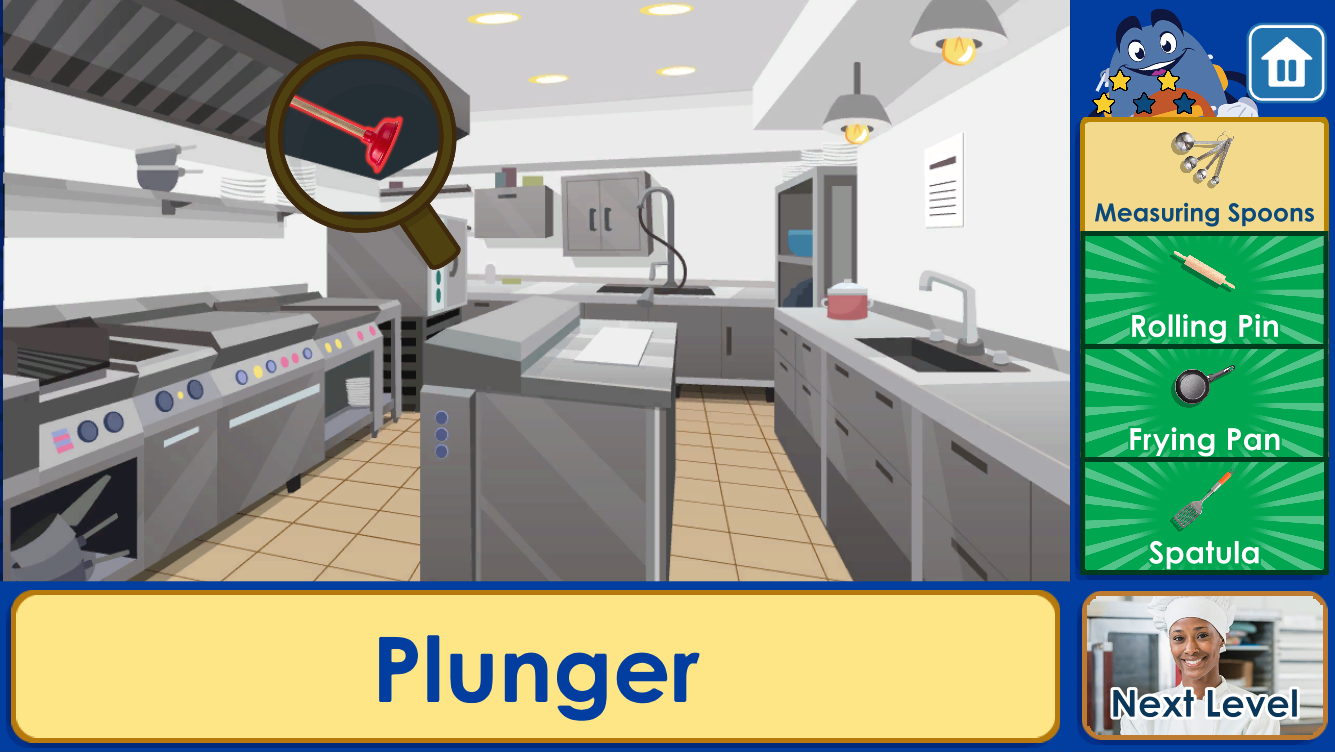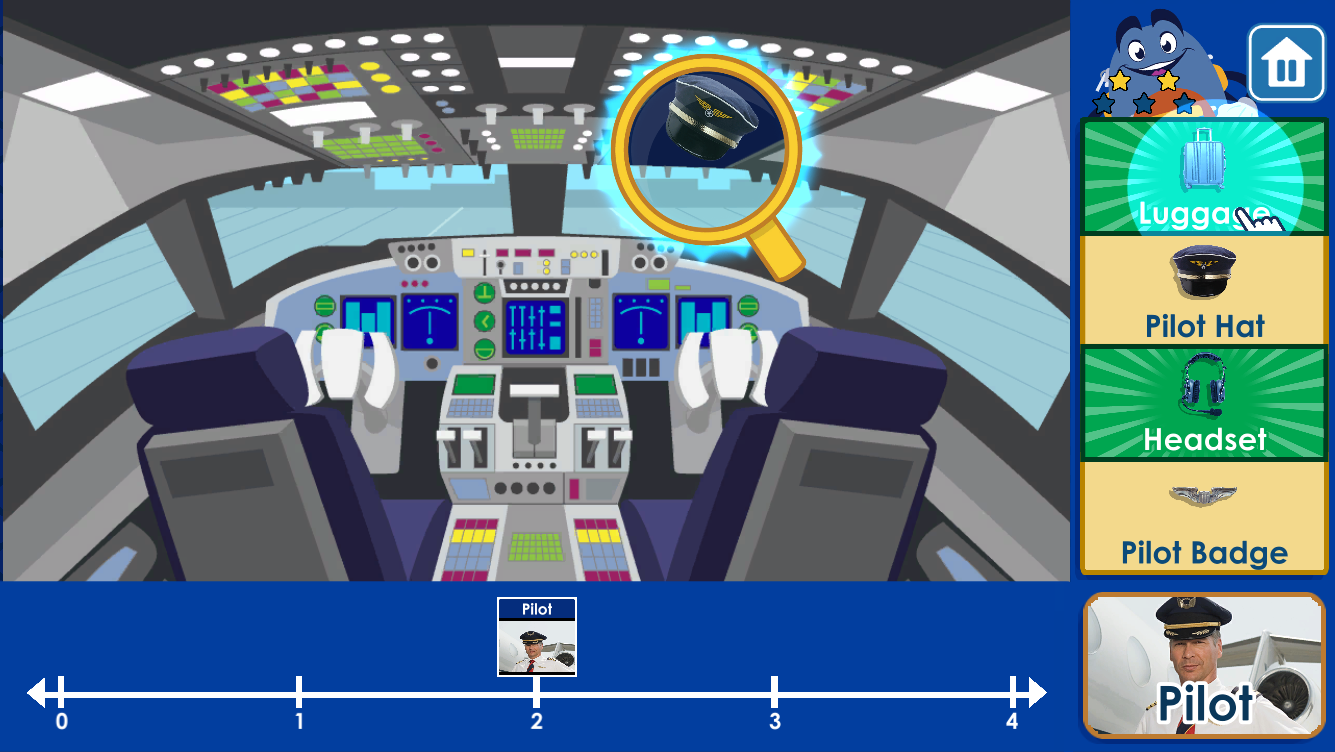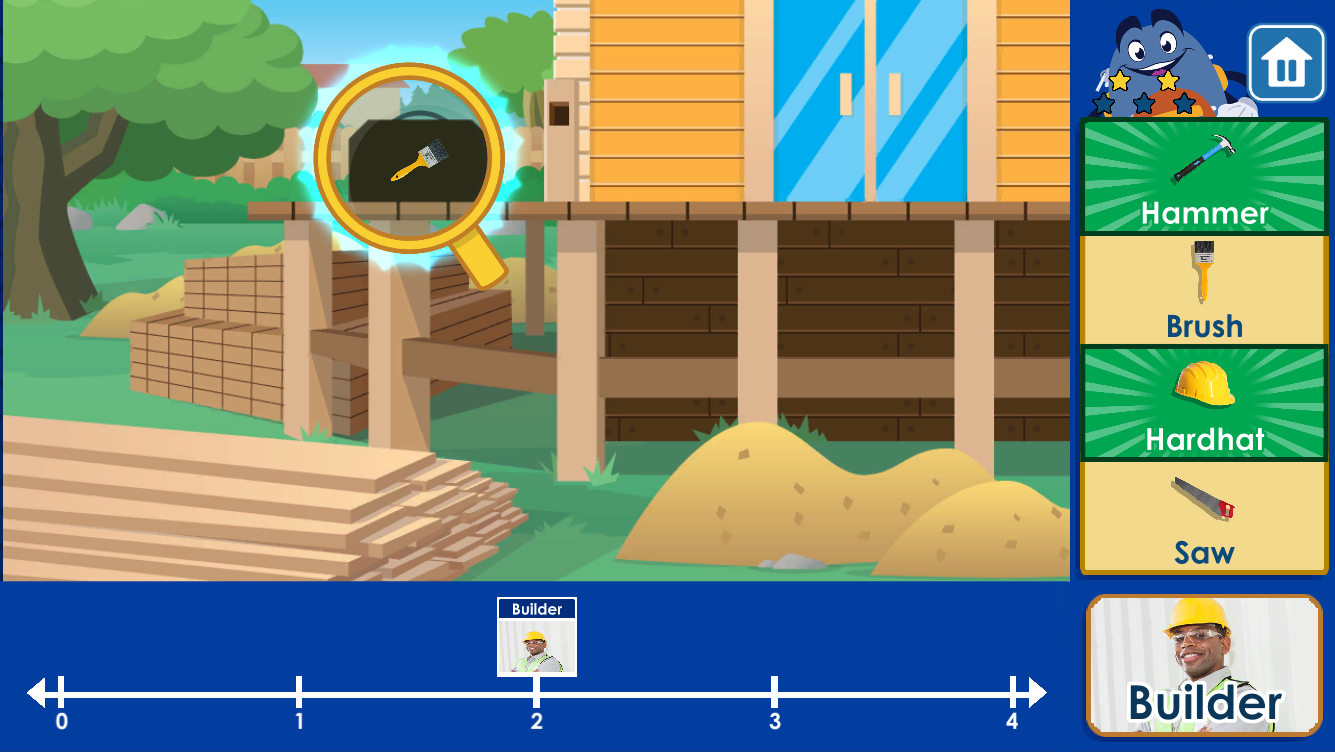 A grade appropriate number line was incorporated into the ui to reinforce what the players were learning in the classroom.